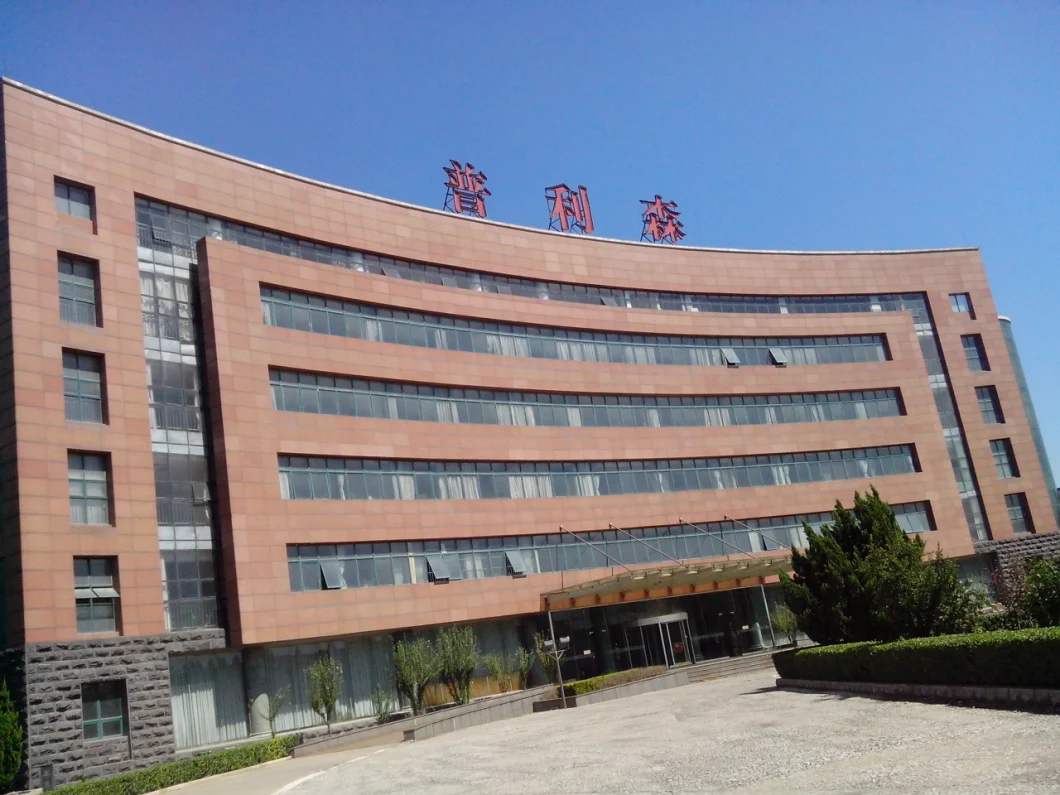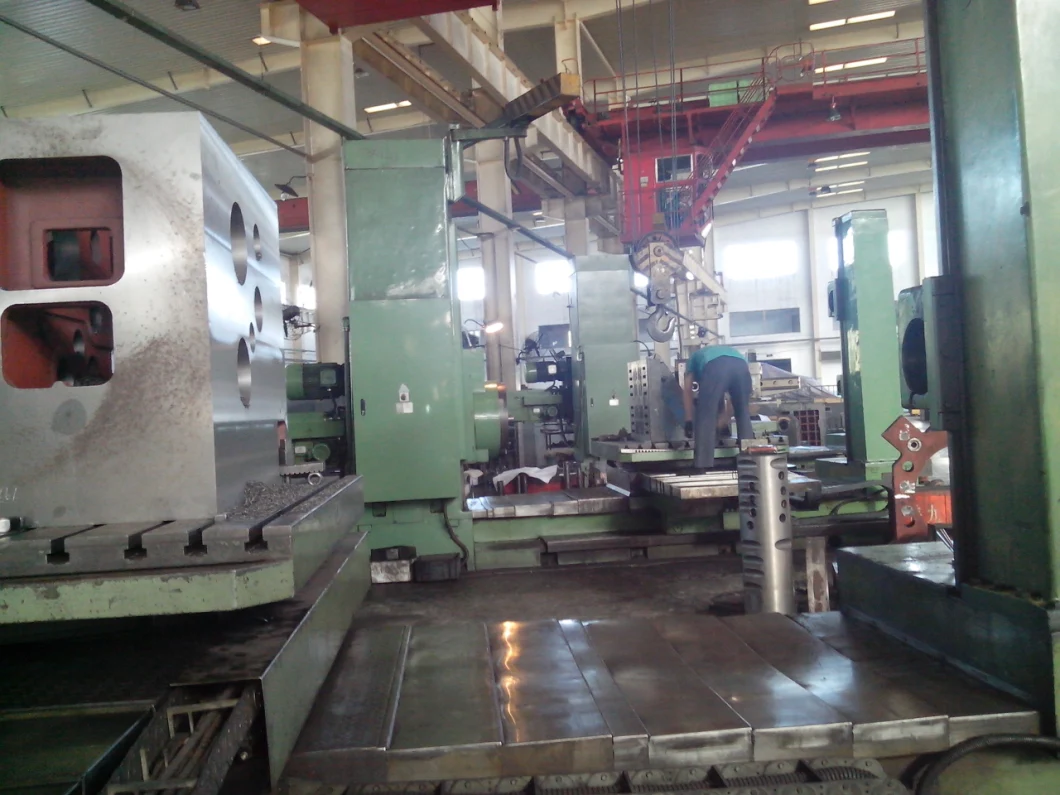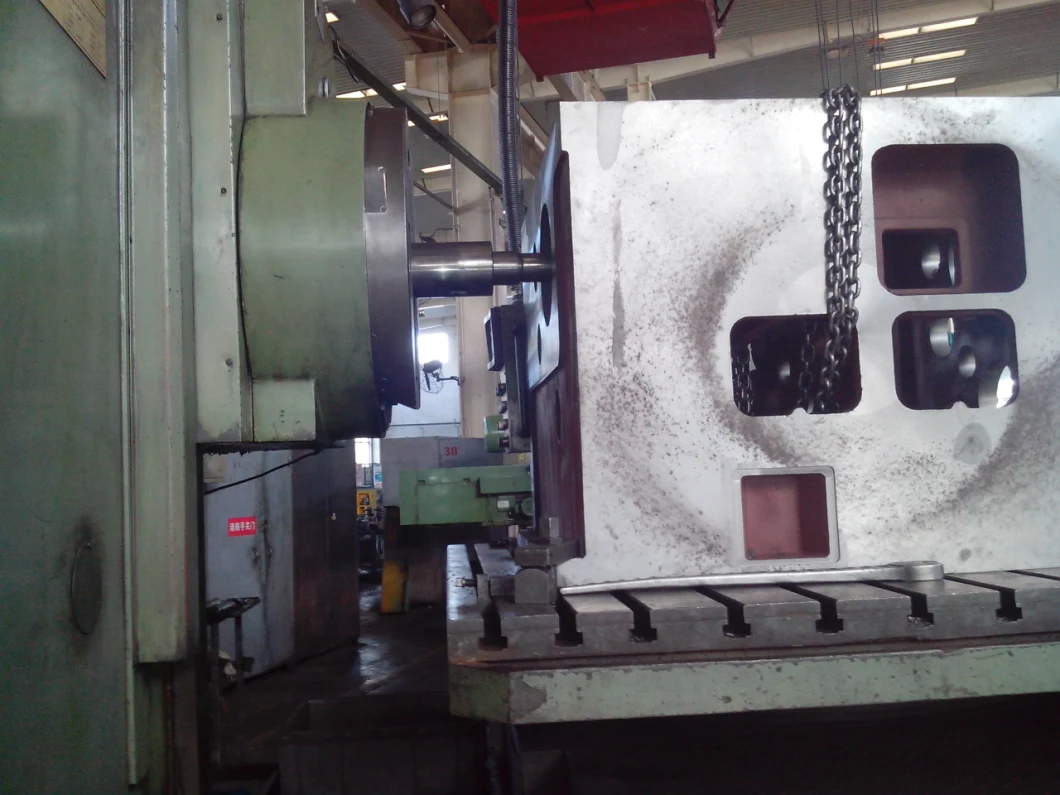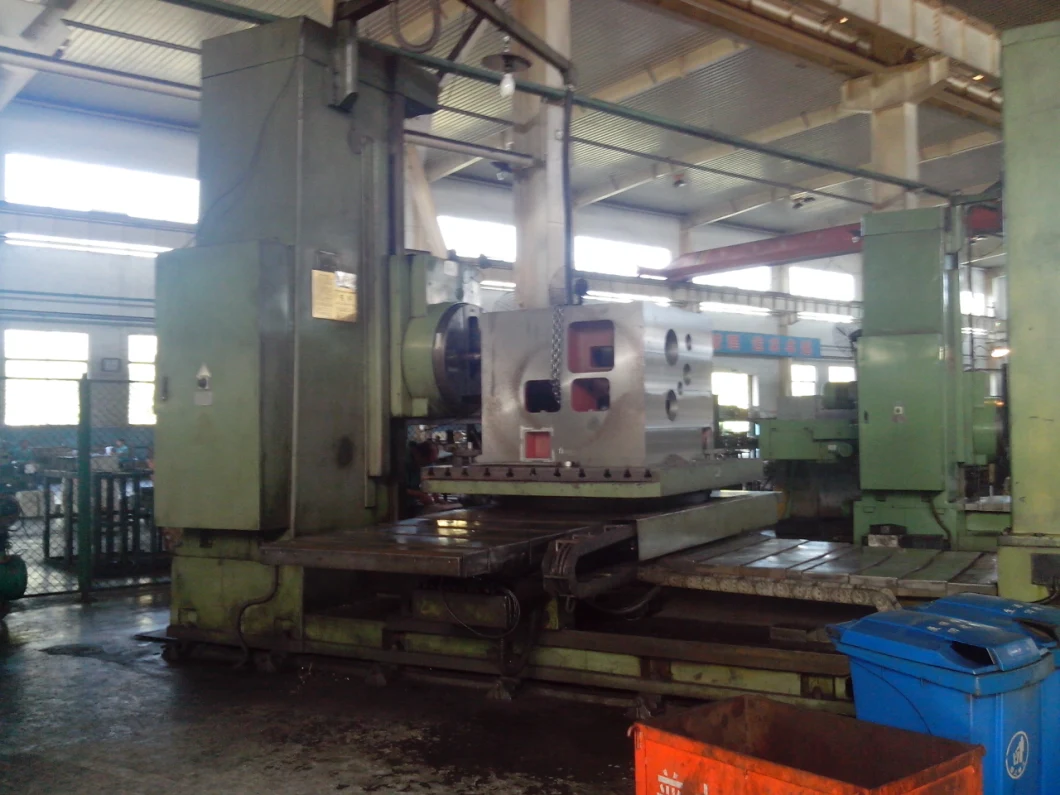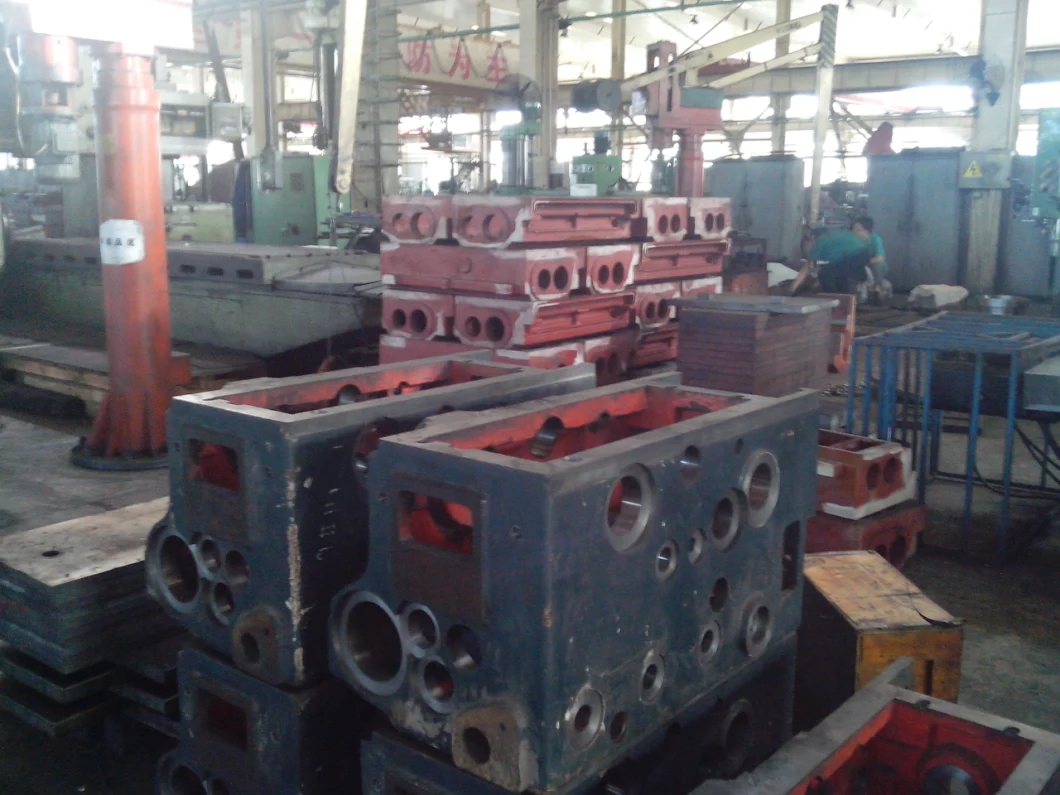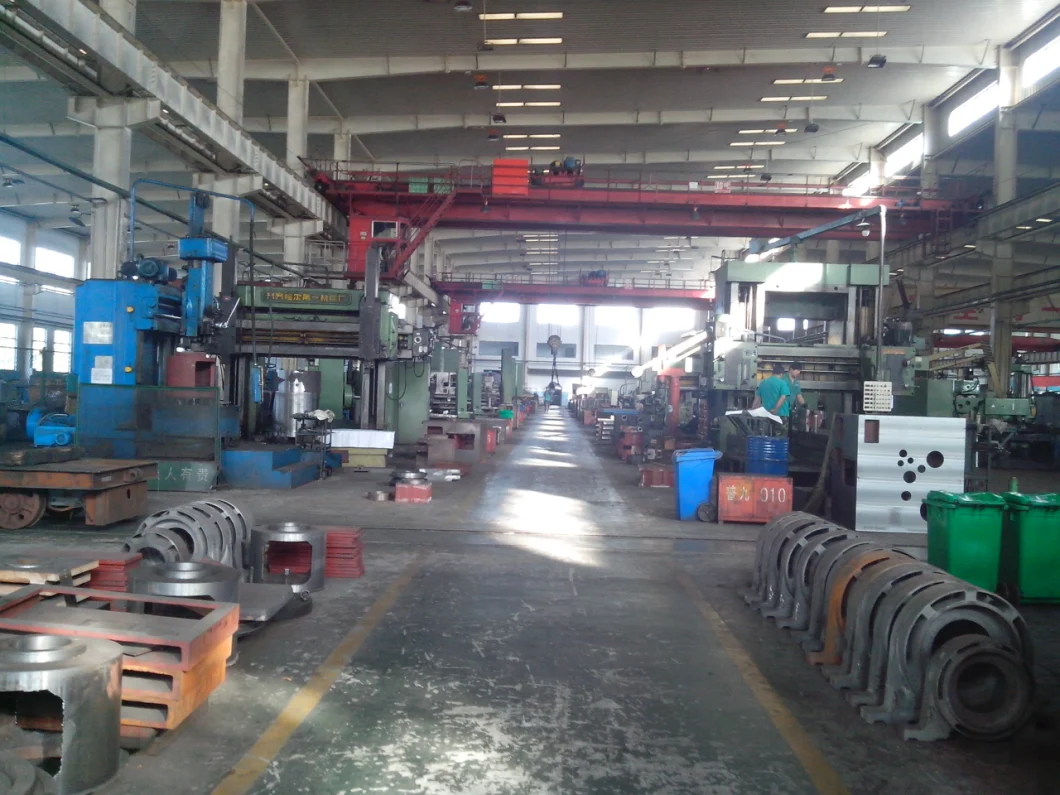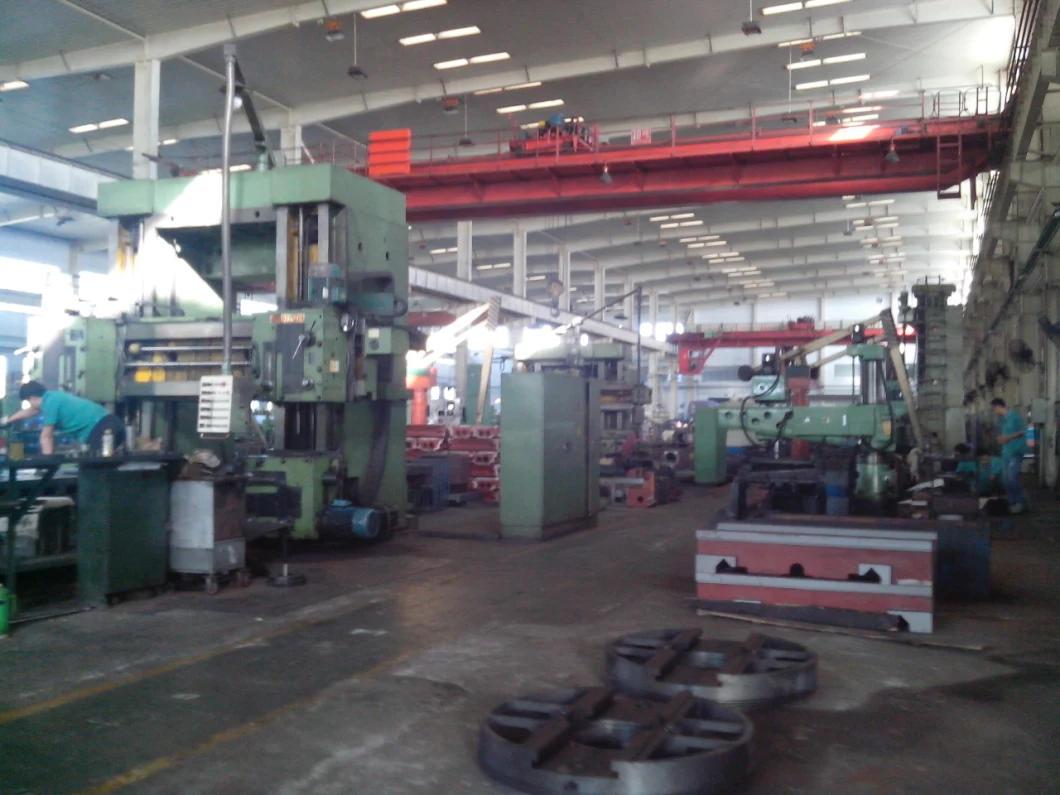 1
,
MODEL AND NAME
C61250X120X20; two guideway
HEAVY DUTY HORIZONTAL NC LATHE
2
,
Purpose and performance of machine tool
This heavy-duty horizontal lathe is designed by my company independent development of, which has the following characteristics: the main transmission and feed use separate type, with functions of CNC, but as common heavy horizontal lathe accuracy test, lathe bed adopts integral two guide, lathe bed guide rail surface using medium frequency quenching, spindle box adopts through shaft type, two support, the highest speed 160 r/min, big tool post and the feed box is fixed as an whole, feed box is distribution of horizontal spindle, tool post has CNC functions, configuration manually 4 station manual tool post; The Z axis of the tool post adopts the double tooth rod clearance structure. Equipped with walking platform and hanging button station, the operation is very convenient; Tailstock movement and tailstock sleeve movement adopt the motor mobile way; Tailstock locking adopts manual method; Sleeve locking adopts disc spring clamping hydraulic relaxation structure, which is safe and reliable.
This machine is mainly used for machining rotary parts such as outer circle, end face, groove cutting, taper, arc and thread.
3
,
main parameter
Max swing diameter over bed φ2500mm
Max swing diameter over slide φ2000mm
Max distance of two center 12000mm
Max bearing weight between chuck and tailstock center

20t
Chuck max torque 45KN.m
Chuck diameter Φ2000mm
Width of guideway 1350mm
Main motor power AC
65KW
3.2
spindle parameter
spindle front taper hole short taper φ80mm 1
:
4
Spindle rotating range 1-160r/min
Headstock shift position (stepless within two level)
The front support bearing diameter of spindle φ280mm
3.3
tool post parameter
Slide cross transversal travel 1000mm
Tool plate transversal manual travel 250mm
tool post max cutting force 60KN
tool post cross size 70mm
×
60mm
Tool post longitudinal and transversal feed 1
~
500mm
/min
Tool post longitudinal and transversal rapid speed 4000mm/min
3.4
tailstock parameter
Tailstock sleeve diameter
Φ
280mm
Tailstock spindle taper hole short taper flange type 1:4
φ
80mm
Tailstock sleeve max travel 260mm
Tailstock sleeve movement speed 50mm/min
Tailstock rapid speed movement 2000 mm/min