1.Product Description
Main features:
Has the purposes of turning, milling, drilling, boring & thread-cutting.
DC brushless motor, big torque at low speed, infinitely variable speed.
Power-driven for table in milling.
Cam
clamping chuck.
Lengthened table.
Has the devices of safety interlock & an overload safety.
Lengthened drilling/milling box, 360°rotation in veritical plane.
Standard configuration:
3-jaw chuck, drilling chuck, drill taper stock, center, drawing
bar, exchange gear, tools, etc.
pecial configuration:

Specification
SPECIFICATIONS

G1324

G1340

Swing dia. over bed

330mm

13″

330mm

13″

Swing dia. over table

190mm

7.5″

190mm

7.5″

Distance between centers

610mm

24″

1000mm

40″

Spindle bore

28mm

1.1″

28mm

1.1″

Spindle speed

50~3000r/min

50~3000r/min

Longitudinal stroke

510mm

20″

890mm

35″

Cross stroke

185mm

7.3″

185mm

7.3″

Small toolpost stroke

70mm

2.75″

70mm

2.75″

Metric pitch/grade

0.35~6.5mm/24

0.35~6.5mm/24

Inch pitch/grade

7~52T.P.I./21

7~52T.P.I./21

Longitudinal feed/grade

0.067~0.5mm/r/21

0.067~0.5mm/r/21

Cross feed/grade

0.021~0.157mm/r/21

0.021~0.157mm/r/21

Milling-drilling spindle taper

MT3

R8

MT3

R8

Milling-drilling shaft stroke

127mm

5″

127mm

5″

Milling-drilling box stroke

110mm

4.33″

110mm

4.33″

Table size

450×170mm

17.7″×6.7″

450×170mm

17.7″×6.7″

Drilling dia.

24mm

0.95″

24mm

0.95″

Power of motor

1.1kw

1.1kw

N.W./G.W.of machine

300/350kg

330/380kg

Overall dimensions of machine

1325×585×1030mm

1705×585×1030mm

Case dimensions of machine

1260×570×1100mm

1640×570×1100mm

Case dimensions of stand

(Left):760×450×410, (Right):760×450×350mm
2.Machine Photo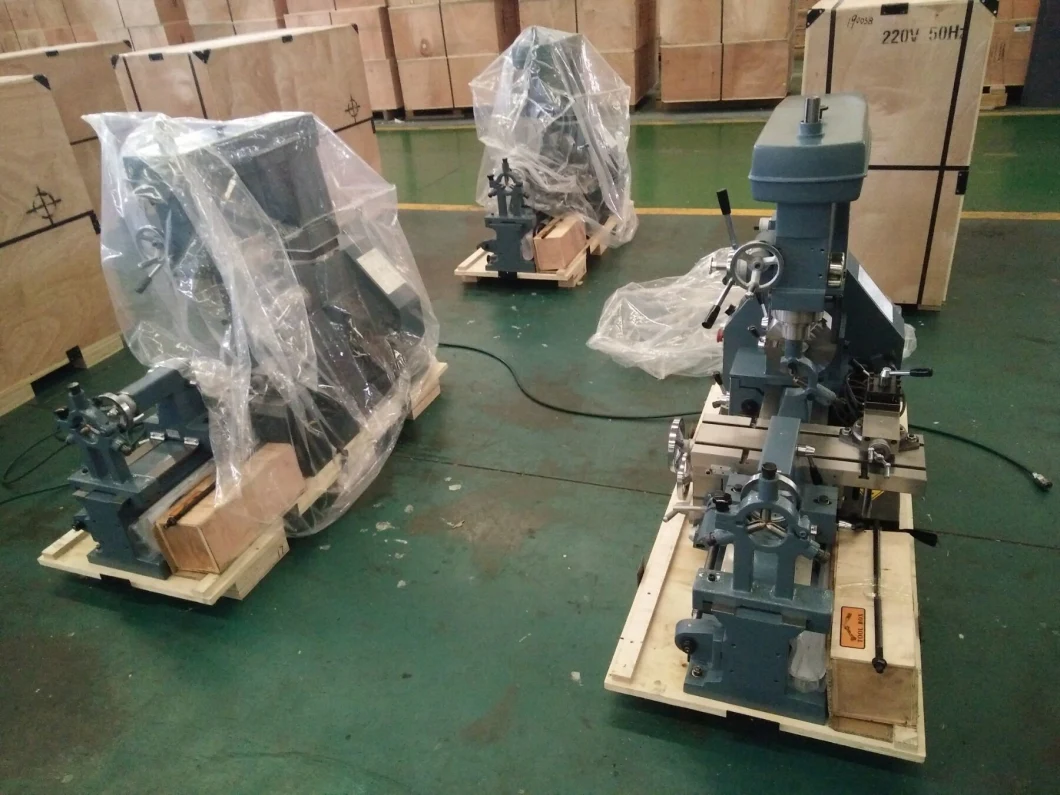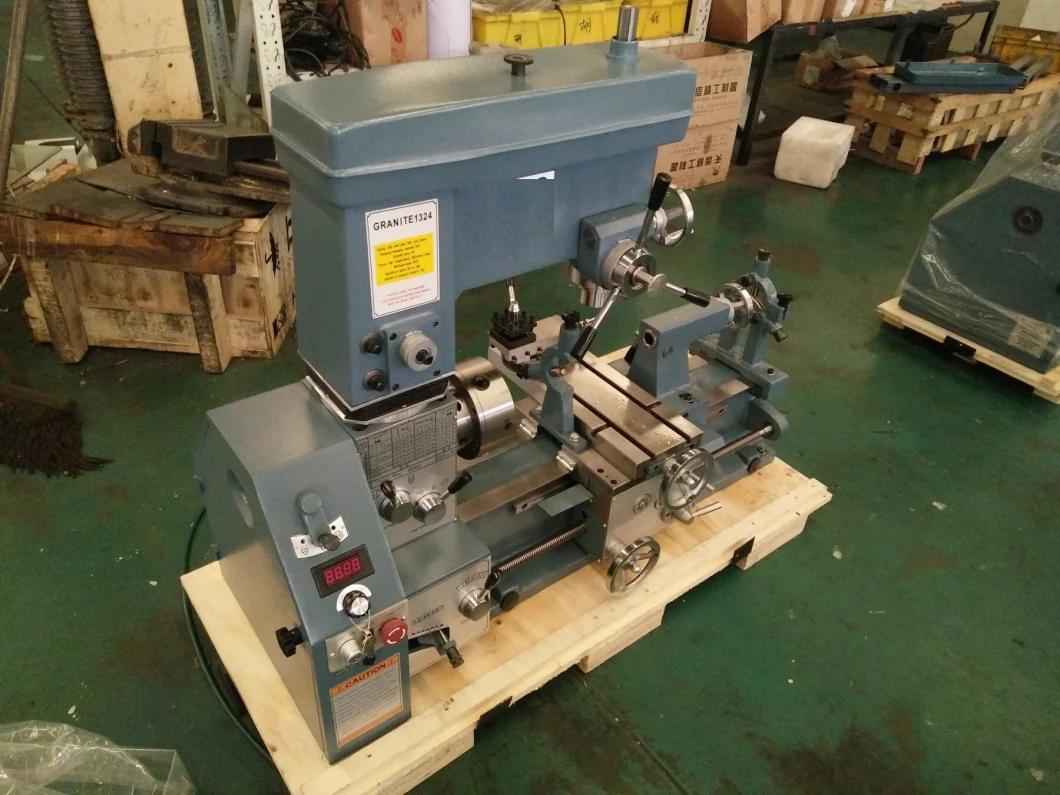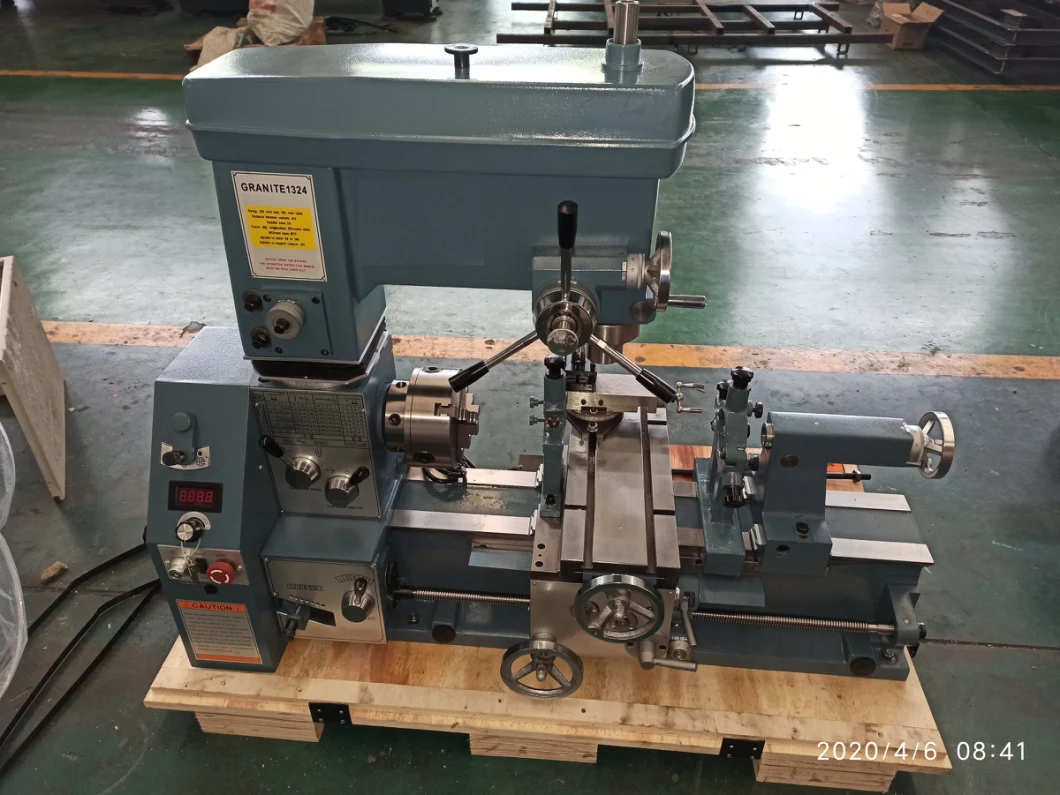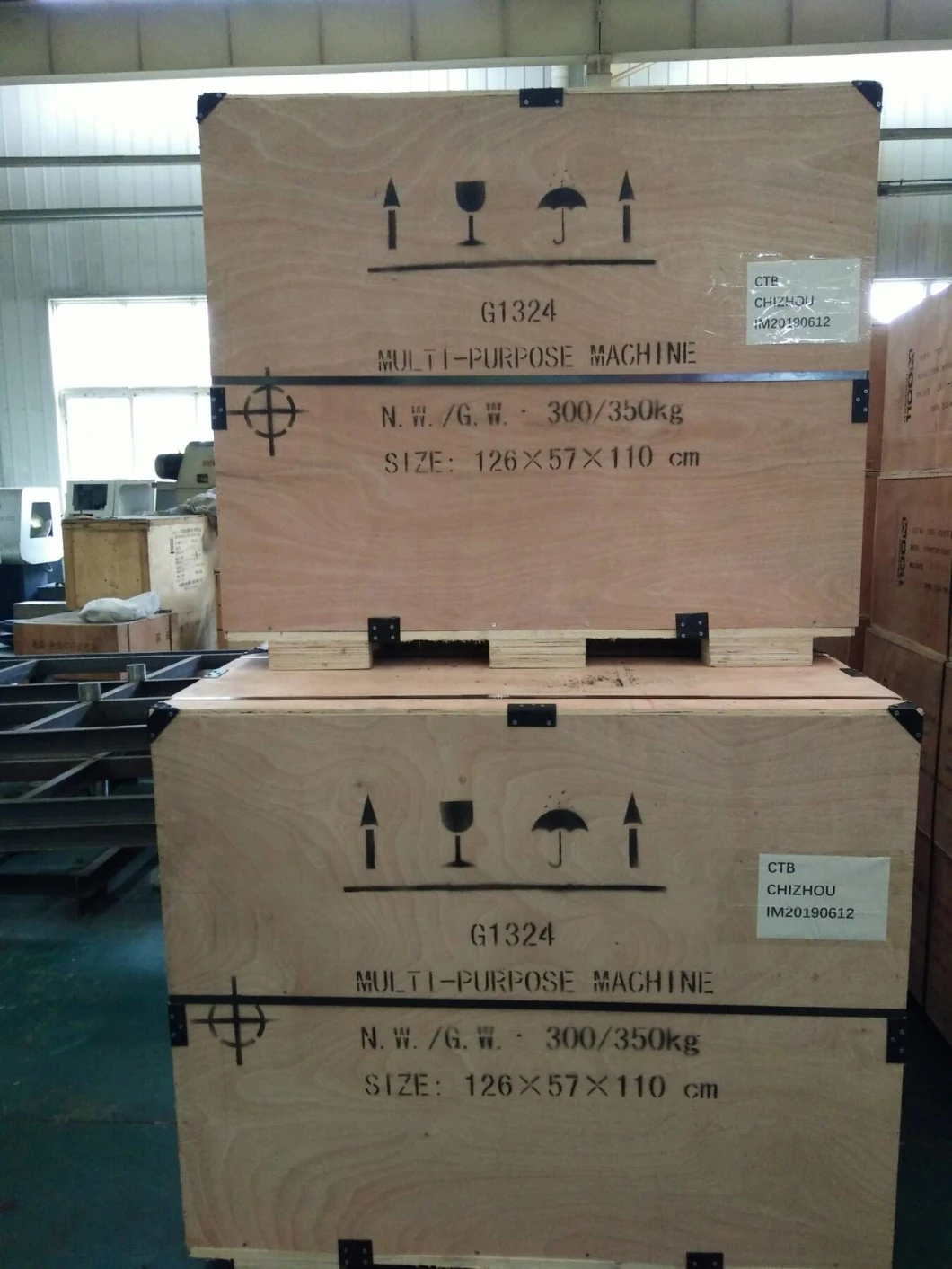 3.Manufacturing Ability