Features:
This series of oil country machine is mainly suitable for turning pipe ends, taper pipe thread, pipe band, pipe sleeve, rod drilling and so on, It has characters of big power, good rigidity,high accuracy and excellent keep performance.
SPINDLE BORE

360 mm

SWING OVER BED

1,000 mm

SWING OVER CARRIAGE

640 mm

DISTANCE BETWEEN CENTERS

3,000 mm

MAX. MACHINING LENGTH OF WORK PIECE

2,800 mm

SUPPORT CAPACITY BEWTEEN CENTERS

6 TONS

SPINDLE SPEED: 18 STEPS

5 TO 315 r. p. m.

KIND OF LONGITUDINAL AND CROSS FEED

56 kinds

FEED RANGE

LONGITUDINAL

0.1 to 12 mm/r.

CROSS (HALF OF LONGITUDINAL)

0.05 to 6 mm/r.

UP TOOL POST (A QUARTER OF LONGITUDINAL)

0.025 to 3 mm/r.

Metric threads (screw-pitch): 44 Kinds;

Range

1 TO 120

mm
INCH

threads

37 Kinds;

Range:

1+1/8 TO 30 teeth/inch
M

odule threads

46 KINDS; Range:

0.5 TO 60 mm

Rapid traverse:

SADDLE

3,740 mm/min

Cross SLIDE

1,840 mm/min

TOP

slide

935 mm/min

TRAVEL OF CROSS SLIDE

520 mm

TRAVEL OF TOOL POST

300 mm

Diameter of tailstock sleeve

160 mm

TAPER OF TAILSTOCK QUILL

METRIC NO. 80

MAX. MOVEMENT OF TAILSTOCK SLEEVE

300 mm

Taper turning:

Max. cutting length,

300 mm

Max. cutting length,

300 mm

POWER OF MAIN POWER

22KW

Power of rapid motor

1.5 KW

Power of pump motor

0.55 KW

Power of cooling motor

0.15 KW
Standard accessories:
INDENPENDENT FOUR JAWS CHUCK, DIAMETER OF 720 mm, 2 SETS
STEADY REST, RANGE 50 TO 470 mm, 1 SET
FOLLOW REST, RANGE 50 TO 220 mm, 1 SET
TAPER TURNING DEVICE WITH LENGTH 300 mm, 1 SET
DEAD CENTER, 1 PIECE
LIVING CENTER, 1 SET
COOLANT SYSTEM
WORK LIGHT
SPECIAL TOOLS, OIL GUN & SPANNERS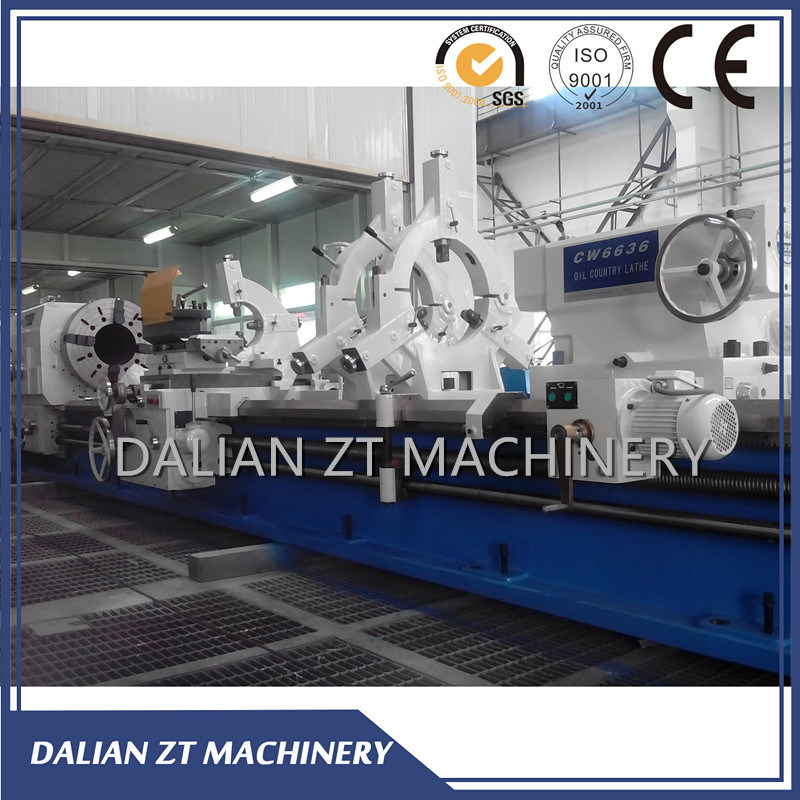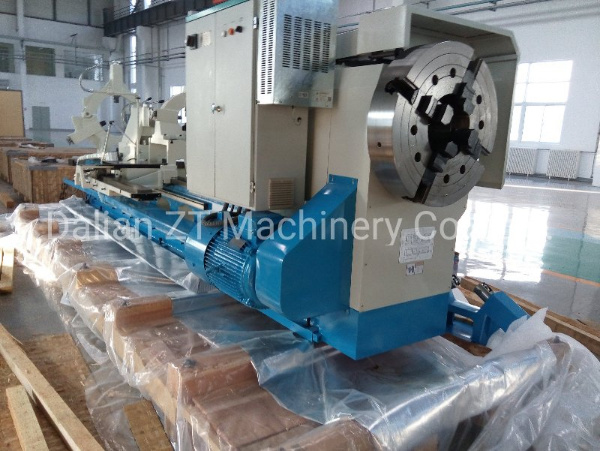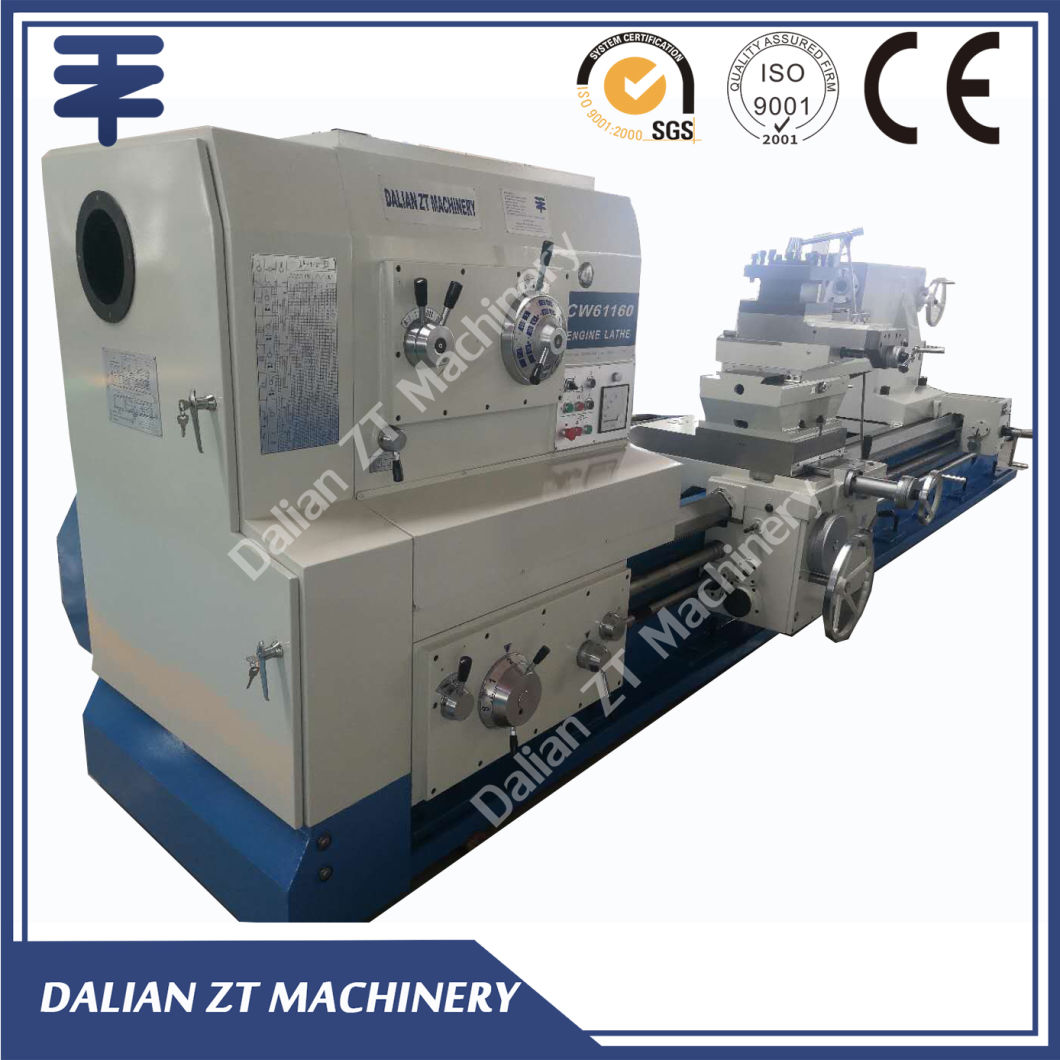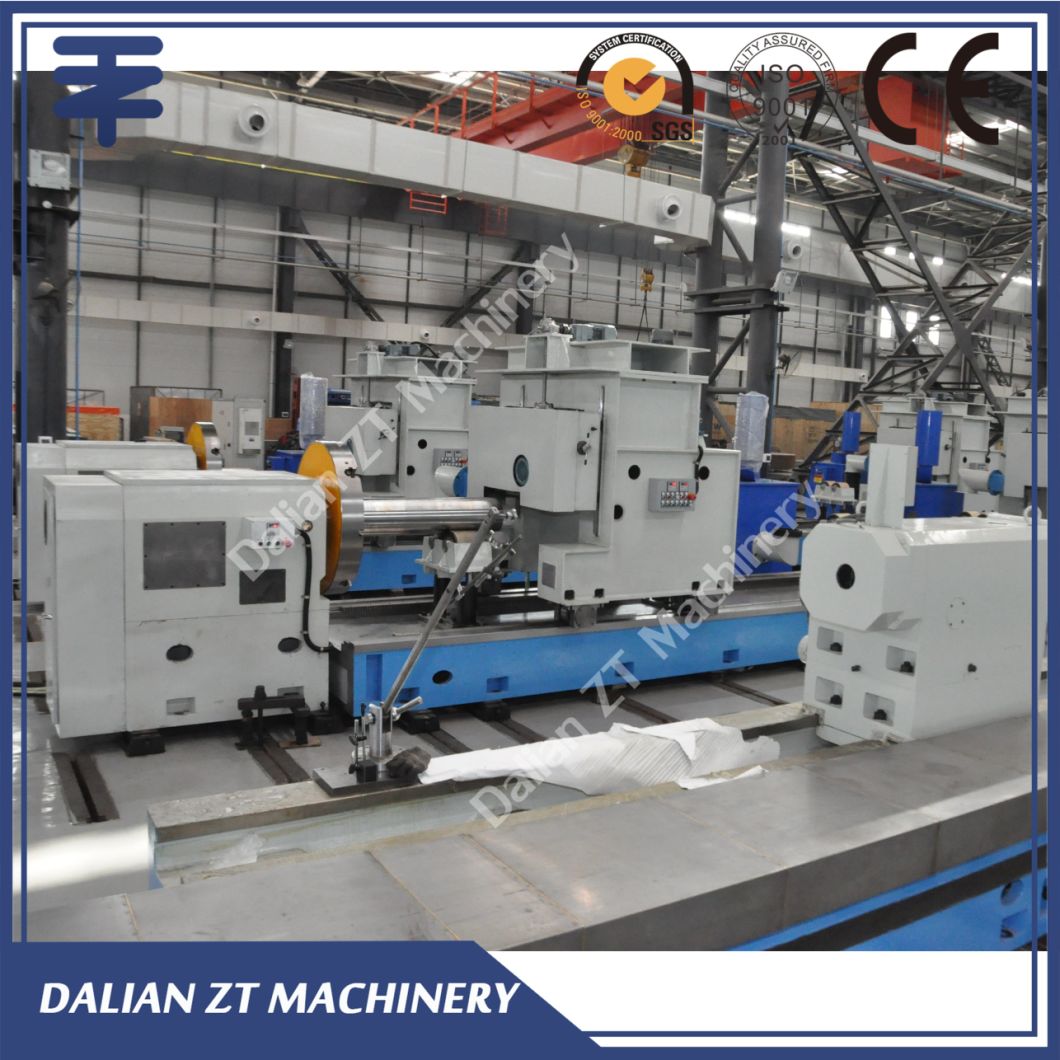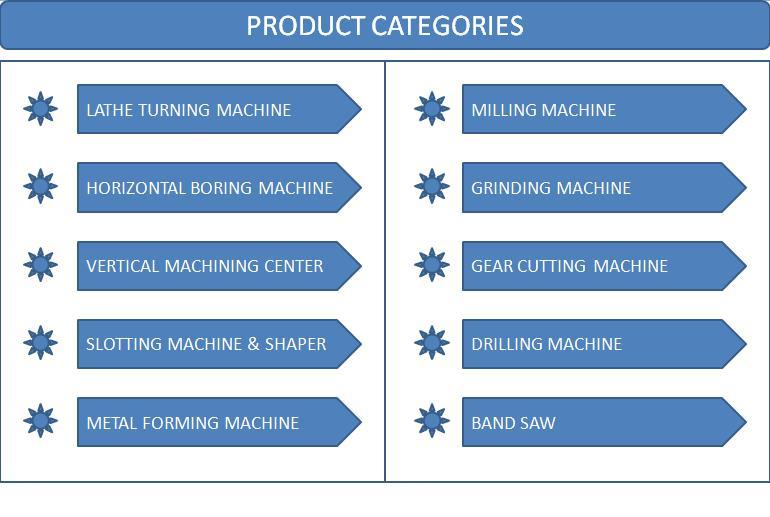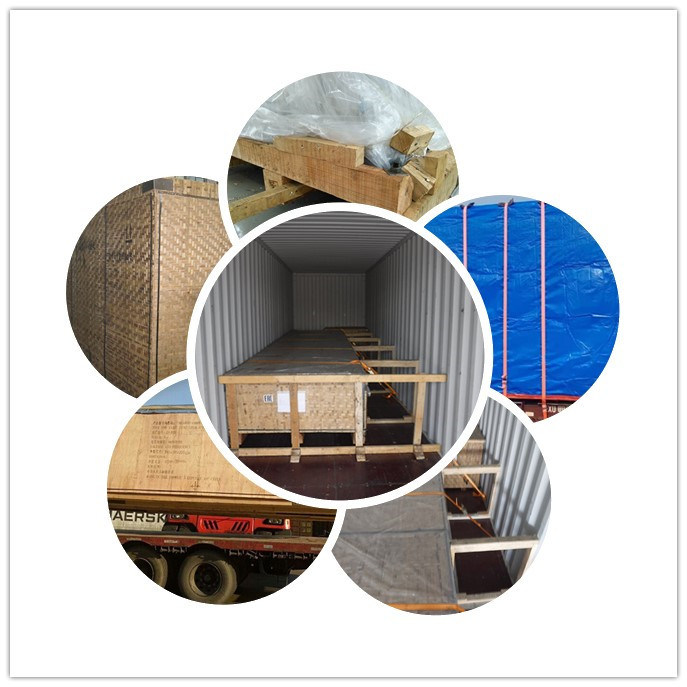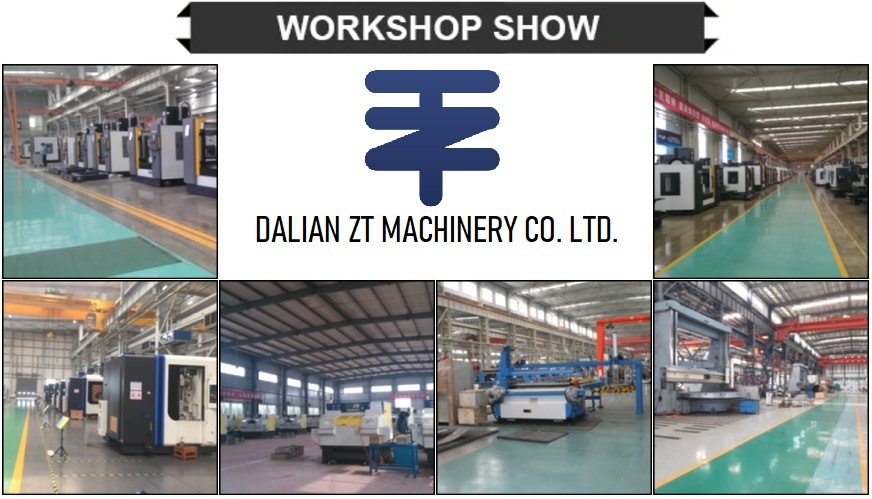 Quality Control & Inspection before Packing
We control the assembly quality as well as control the quality of casting and parts/units to ensure the machines will be good enough from appearance to performance and stability keeping.
After testing and painting before packing, we will check all the accessories item by item:
Packing & Local Transportation & Fixing
Normally we will pack the machines with fumigated wooden cases or poly wooden case and steel pallets. When the machines are loaded into the container, fixing job will be done to ensure the sea shipment safety.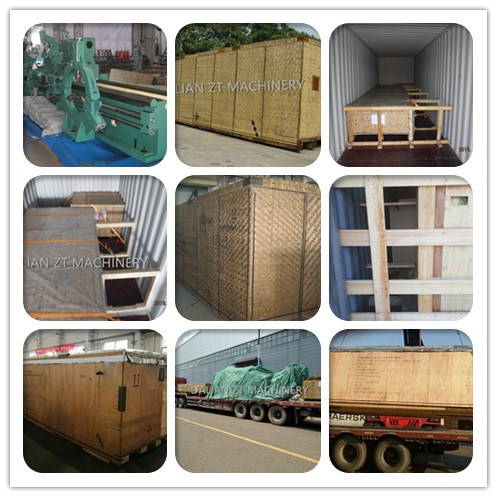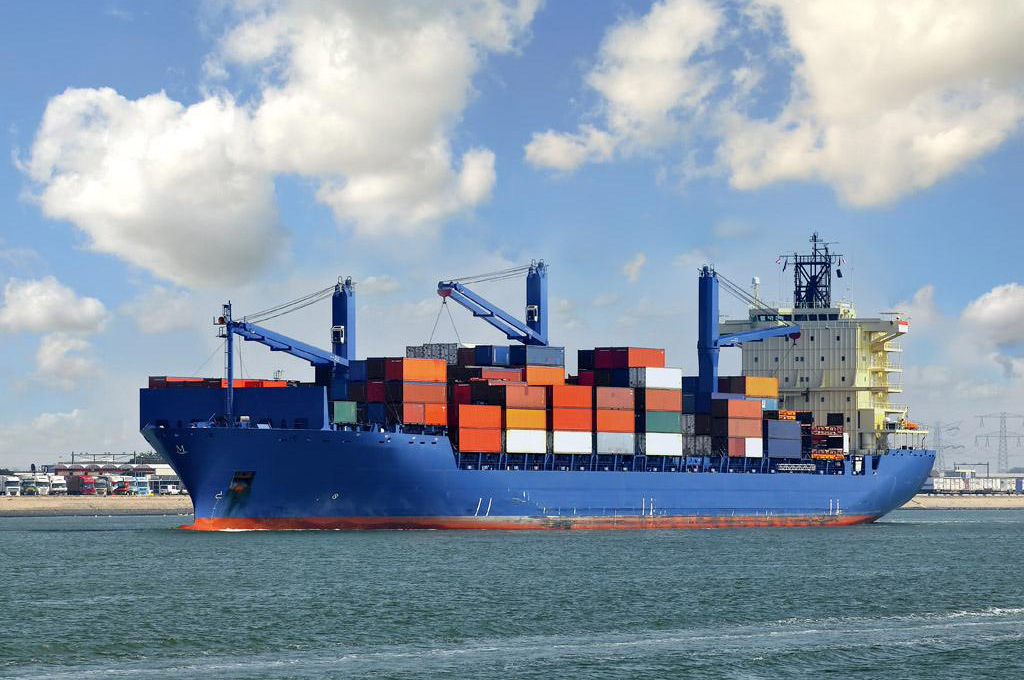 Exhibitions & Customers' Visiting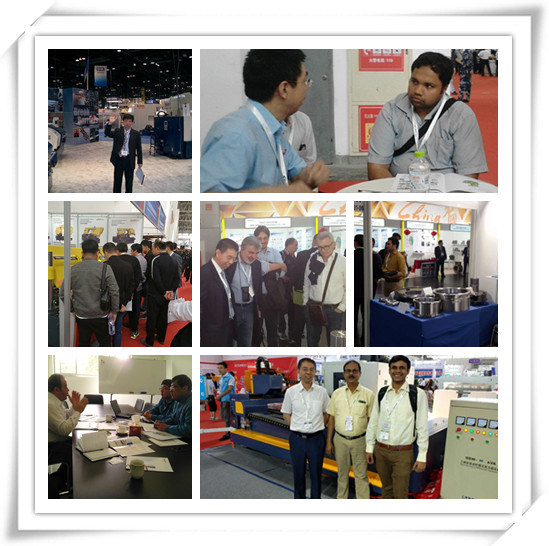 FAQ





1. MOQ


1 set
.


2. DELIVERY TIME


It depends on the machine and model you choose. Mostly 2 months - 4months. All machines are

100% new and not used

.



3. PAYMENT TERM


T/T 30% down payment when order, 70% balance payment before shipment.



4. WARRANTY PERIOD


13 months from the date of B/L, during the warranty period, daily damage parts will be supplied freely, the after sale service will be done by dealers . After warranty period, the spare parts will be supplied at factory price.