1.Features
The machine is equipped with 45° integrated design with good aseismatic and high rigidity.
Spindle with the integrated quil structure ,it can achieve high speed swing, high rigidity and precision.
With hydraulic turret,it can achieve high positioning ,fast speed for tool change and high performance .
Direct connection adopted on feeding motor and leadscrew,it can assure the machining precision and positioning accuracy
Tailstock can be adopted by hydraulic driving to make sleeve travel bigger and easy operation .
Complete closed cover can protect the iron scraps splashing out .
2.Specification
ITEM

CK30

CK35

Max. Swing over bed

Φ300

Φ300

Φ350

Max. Machining diameter

Φ300

(

Gangtool)

Φ240(Turret)

Φ350

(

Gangtool)

Max. Swing over toolpost

Φ120(Gangtool)

Φ120(Turret)

Φ80(Gangtool)

Max. Machining length

300(Gangtool)

120(Turret)

250(Gangtool)

Spindle nose style

A2-4

A2-6

Hydraulic chuck

Φ135

Φ200

Spindle motor

3.7kw

5.5kw

Max. Spindle speed range

4200rpm/5500rpm

4500rpm

Spindle bore dia.

Φ41

Φ41

Bar auto-feeding bore

Φ30

Φ30

X/z axis travel

280/300

250/250

Rapid traverse rate X/z axis

12m/16m/min

12m/16m/min

X/z axis

0.008/

0.012

0.008/

0.012

Repeat X/z axis

0.0035/

0.005

0.0035/

0.005

(Gangtool and Hydraulic turret)

Gangtool and Hydraulic turret(You can select as you required)

Quill diameter

Without tailstock

With tailstock

Quill travel

Max. Tailstock travel

Taper of quill

Overall size(L*W*H)mm

2500*1500*1600

2600*1500*1600

Weight

2000kg

2000kg
Standard accessories : Optioanl accessories
Hollow hydraulic 3-jaw chuck Automatic bar-feeder
Standard soft jaw Chip converyor
Hollow rotary oil cylinder Collets
Alarm lamp Automatic safety door
Pedal switch Standard hard jaw
Automatic lubricating system Servo turret
Oil pressure system
Cooling system
Hydraulic turret
Hydraulic tailstock
3.Machine detail photos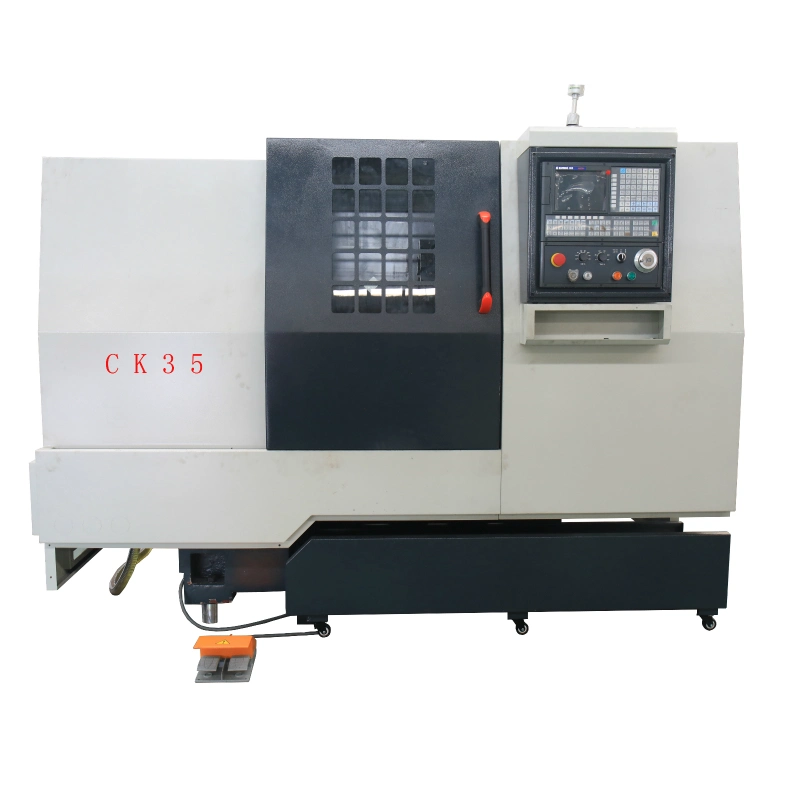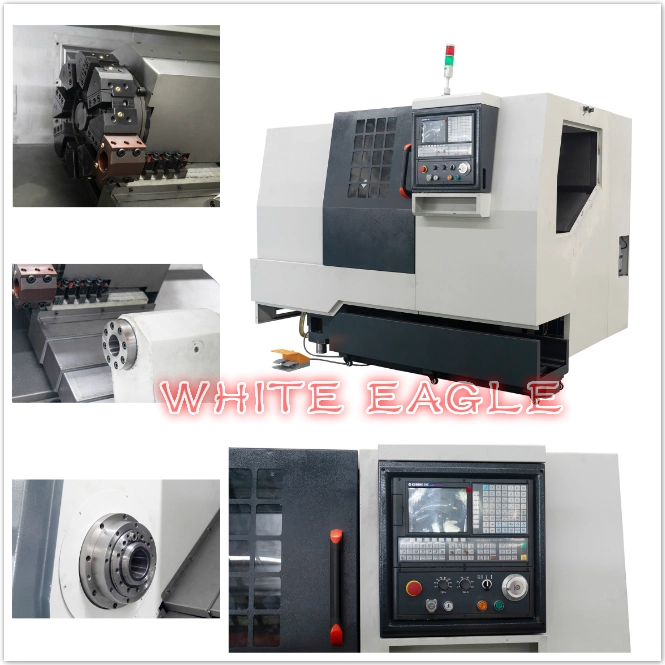 4.Our factory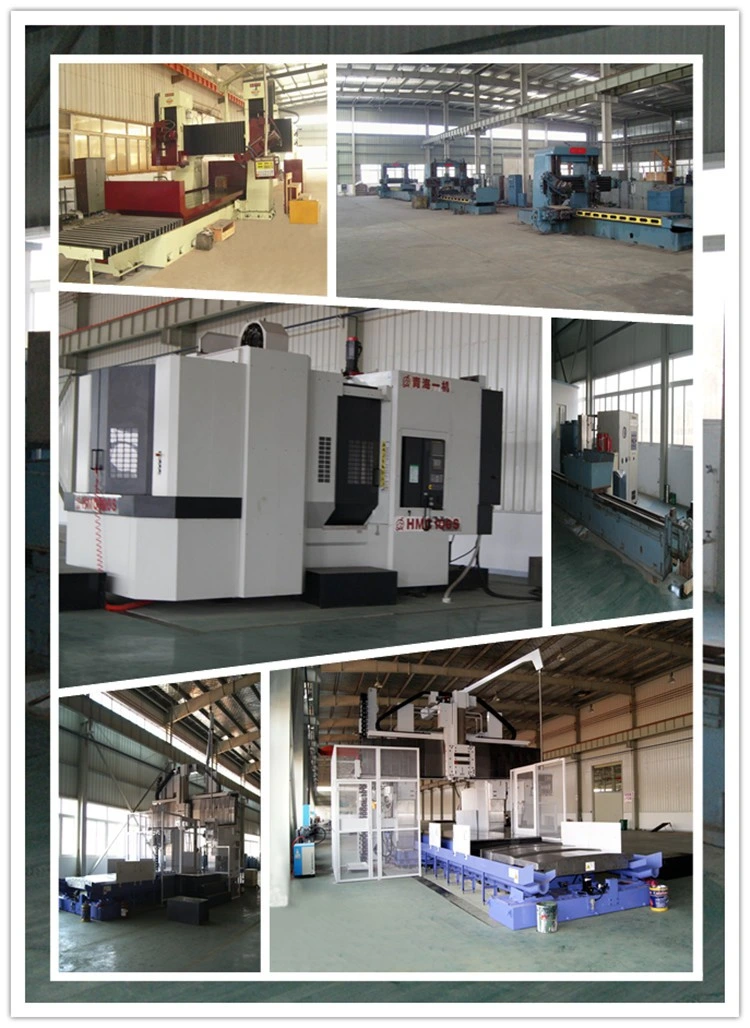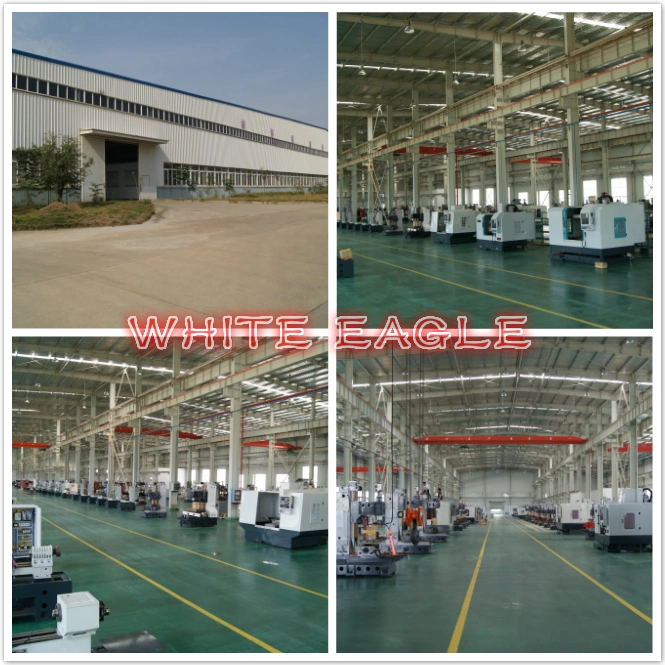 5.Certificate