CW61125H CW61140H CW61160H CW61180H CW61200H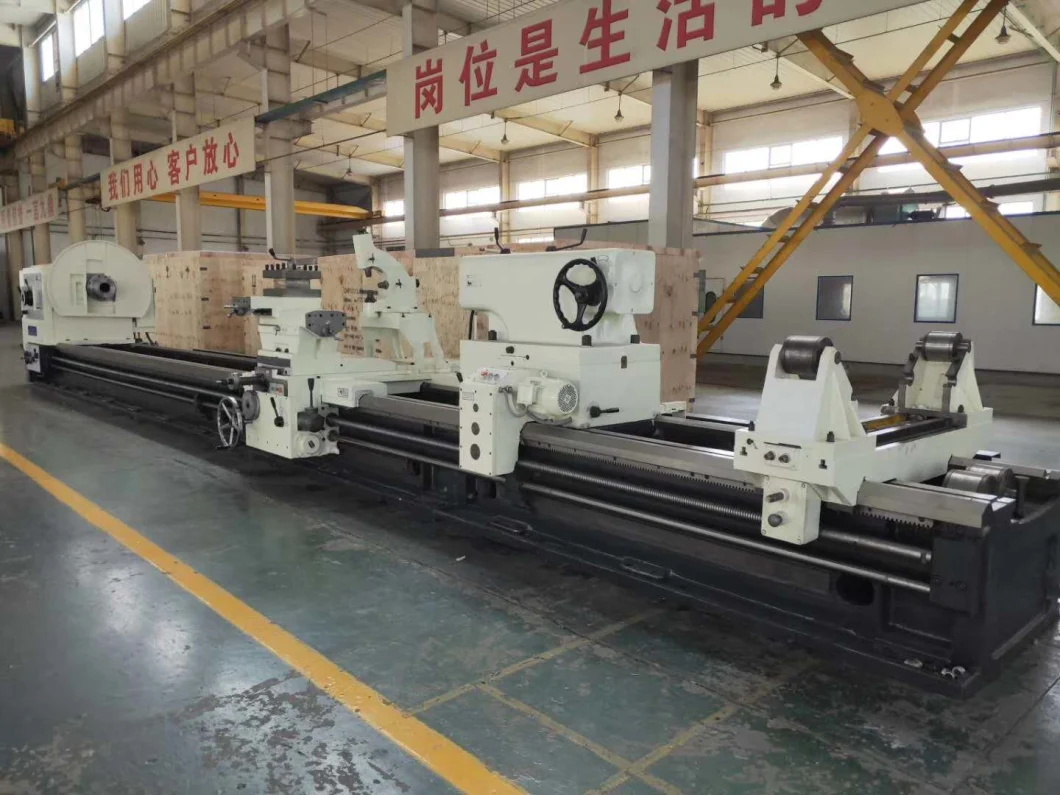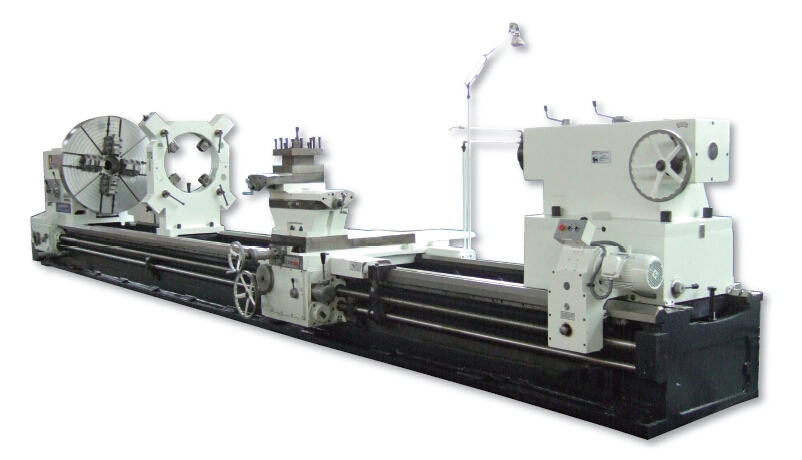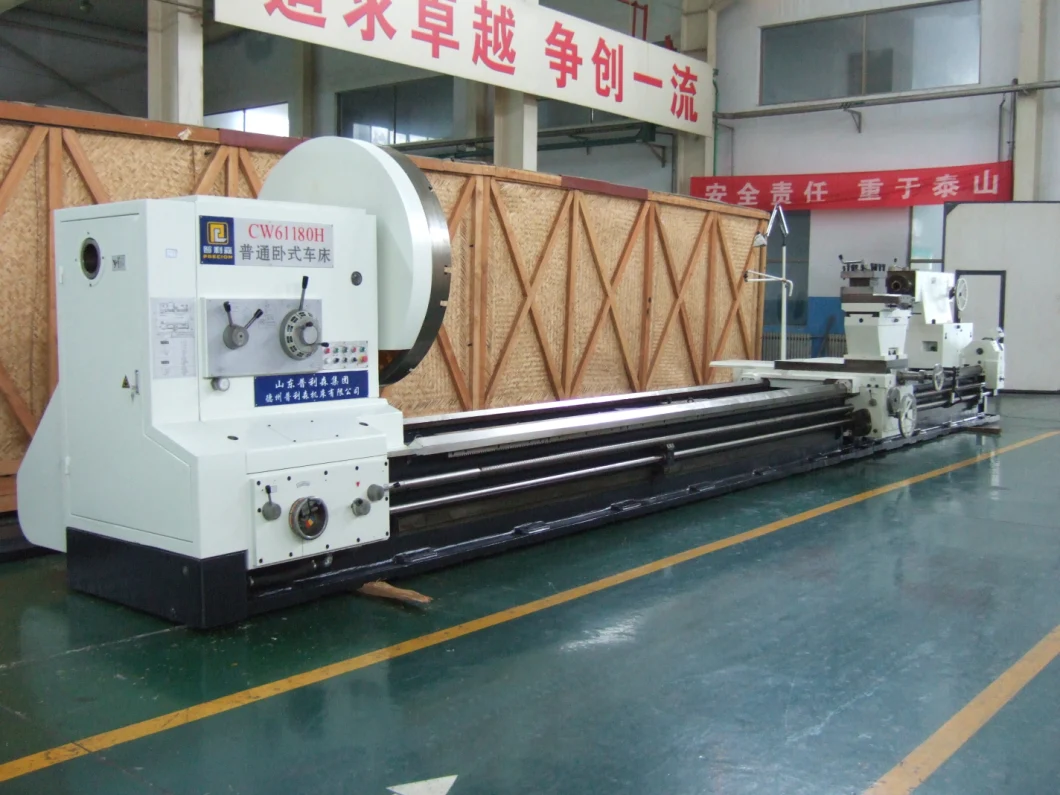 T
hese lathes can perform to turn endfaces ,cylindrical surfaces and internal holes of various parts as well as metric, inch ,module and pitch threads. The top slides can be operated individually by power for cutting short taper surface also. It also can be turned automatically through the compound movement combining longitudinal feed with the top slide feed. Moreover ,the machines may be used for drilling ,boring and trepanning. The are characteristics of power ,high spindle speed and high rigidity. The various ferrous and non-ferrous metal parts may be turned through the heavy cutting by carbon alloy tools.
Main Specifications and Features
SPECIFICATION

Model

CW61125H

CW61140H

CW61160H
CW61180H
CW61200H

Max.swing diameter over bed

1240

1440

1640
1840
2040

Max.swing diameter over crossslide

900

1050

1250
1450
1650

Width of bed

1100mm

Max.length of workpiece

1000 -16000mm

Max. loading weight between centers

15 tons

Spindle nose

A15

Sindle bore diameter

130mm

Taper of spindle bore

Metric No.140#

Range of spindle speed




Dia. of front inner bearing of spindle

3.15-315r/min 21kinds 3.5-290r/min 12 kinds




240mm

Longitudinal feeds range

0.1-12mm/r 56 kinds

Transversal feeds range

0.05-6mm/r 56kinds

Metrec thread range

1-120mm 44kinds

Inch thread range

3/8-28TPI 31kinds

Module thread range

0.5-60mm 45kinds

Pitch thread range

1-56TPI 25kinds

Tailstock sleeve taper

Metric 80#

Tailstock sleeve diameter

280mm

Tailstock sleeve travel

300mm

Main motor power

30kW

Rapid motor power

1.5kW

Coolant pump power

0.125kW
Stand Accessories
1. Φ 1250mm heavy chuck for CW61125H and CW61140H, and Φ 1400mm chuck for CW61160H.
2. steady rest Φ120--480mm, 2-8m is mated with 1set and 9-12m is 2 sets and 13-16m is 3 sets.
3. Morse No.6 Center 1set
4. center sleeve 1set
6. tools 1set
7. Foundatin bolts 1 set
8. foundation screws 1set
Special Accessories
1 Φ 1400mm Φ1600mm four jaw chuck
2 steady rest Φ400-700mm, steady rest Φ700-1000mm steady rest for CW61160H,
3 follow rest Φ500-220mm
4 Roller support
(
opened steady rest
)
5 NSK spindle bearing
6 levelers