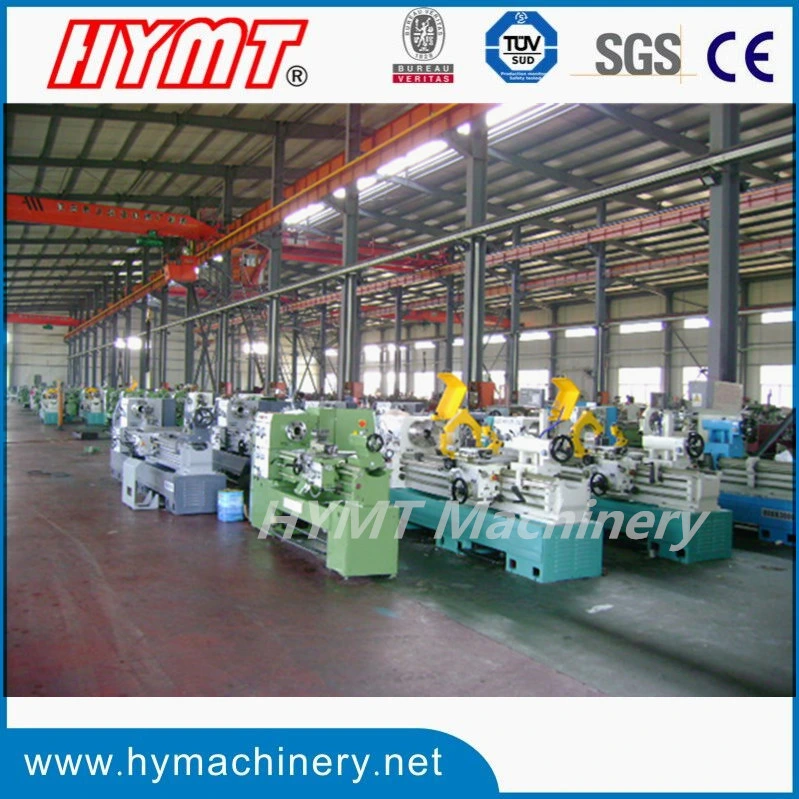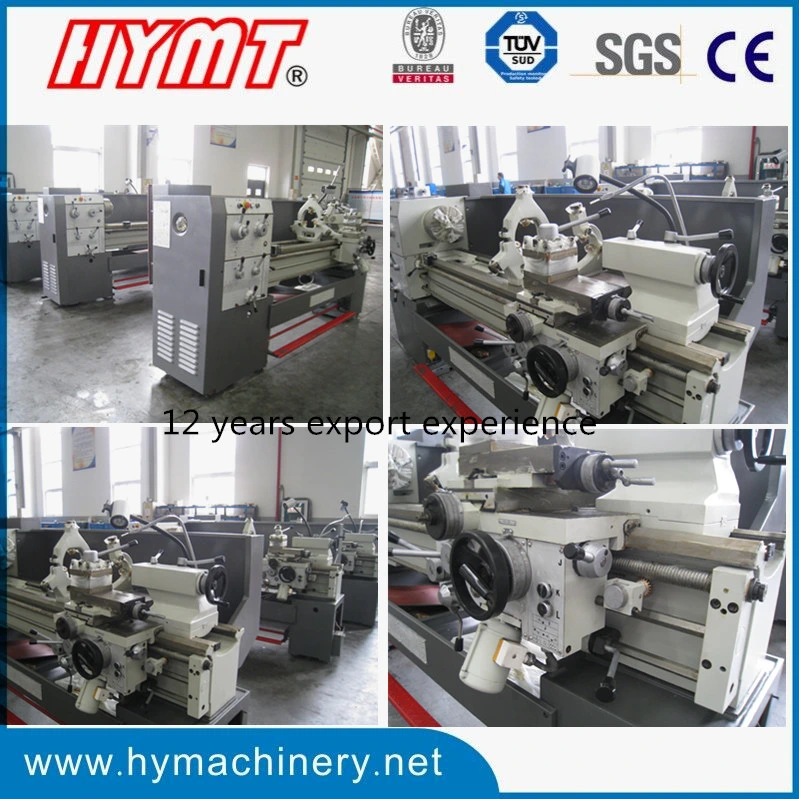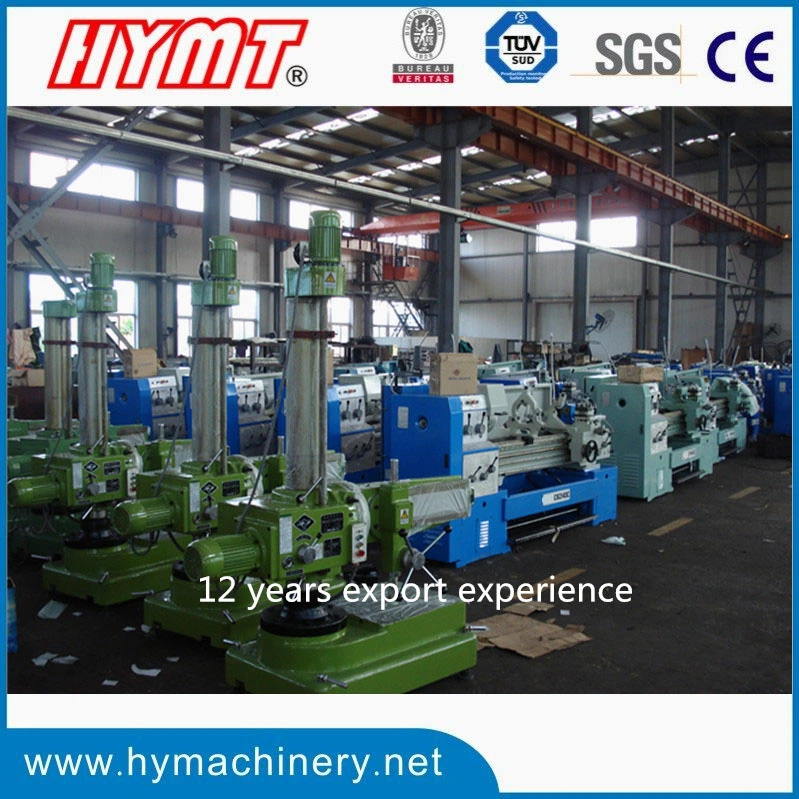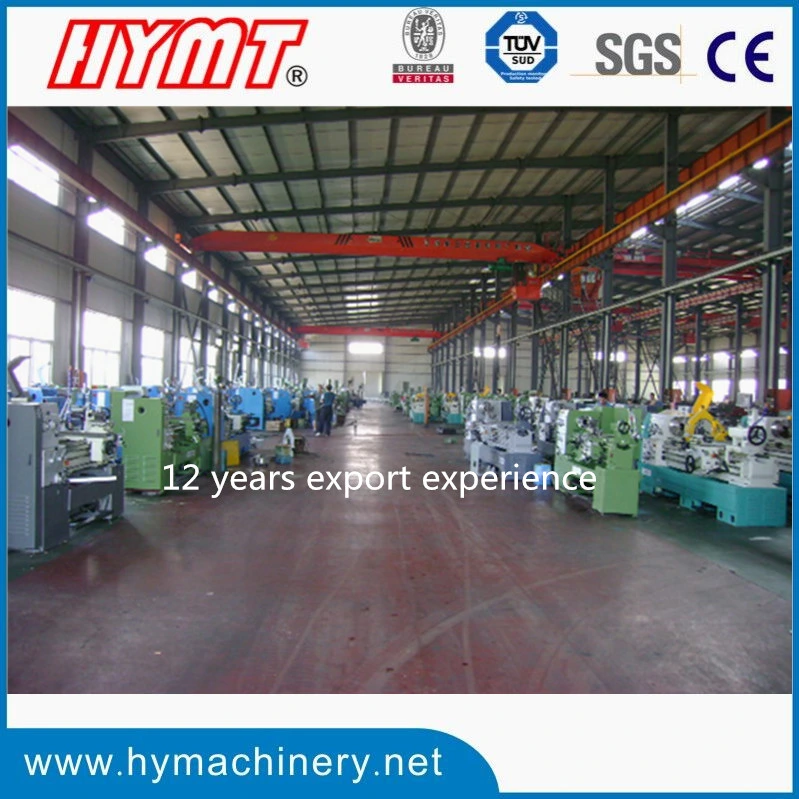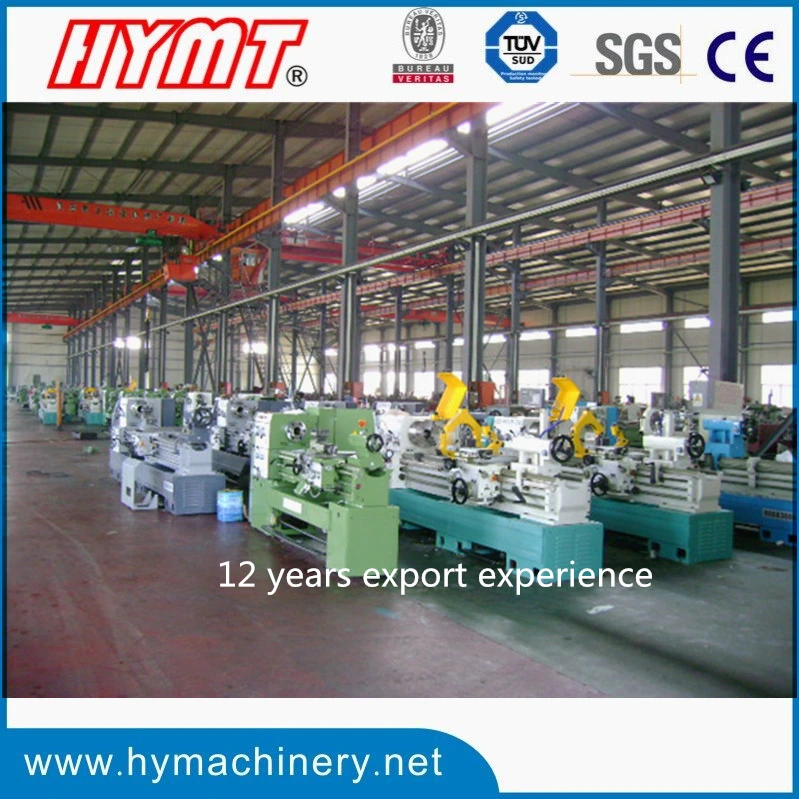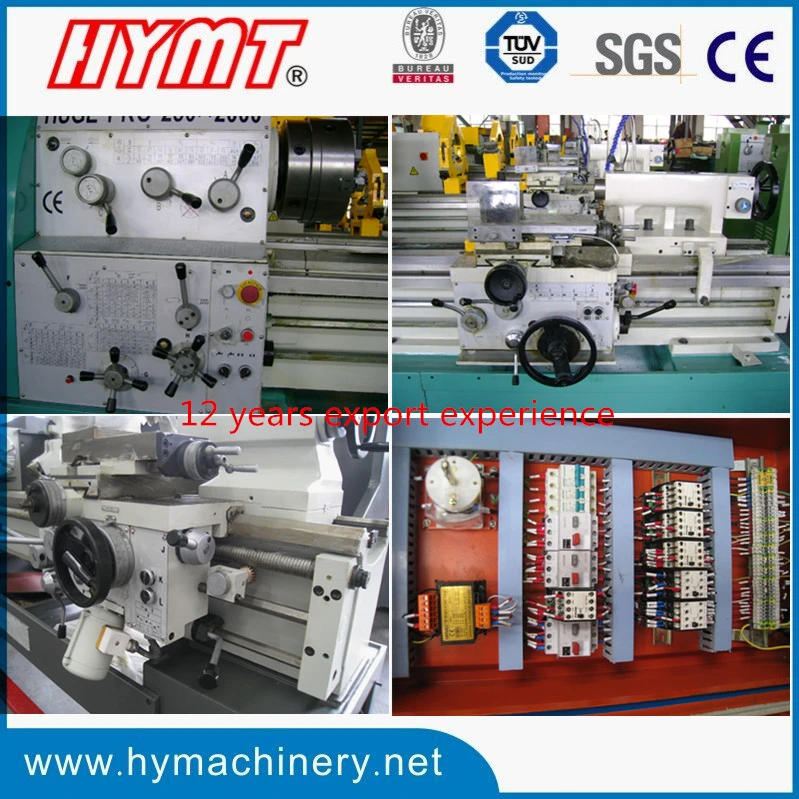 MAIN FEATURES:
Big spindle bore is 103 mm;
Precision ground;
Clutched head stock;
CE-conformity;
Safety torque limiting device for lead screw;
Safety overload clutch for feedrod;
Rapid traverse (optional);
Main spindle supported at 2 points with predision taper roller bearings;
2500-3000mm Lathe with follow chip cuard;
Super-audio frequency hardened (more than HB400);
Removable gap.
Standard accessories:
3 jaw chuck
Driving plate
Center and center sleeve
Wrenches
Oil gun
Operation manaul
Optional accessories:
Live center
Quick change toolpost
Taper copy ruler
Steady rest and follow rest
Face plate
Thread dial
4 jaw chuck
Longitudinal automatic trip.
Main specifications:
Specifications

C6266Y

C6266Y
C6280Y
Capacity
Swing over bed
600 mm
660 mm
800 mm
Swing over cross slide
375mm
435mm
545mm
Swing in gap
800 mm
860 mm
1000 mm
Valid length of gap
280 mm
Max. length of work piece
1000, 1500, 2000, 3000 mm
Width of bedways
400 mm
Headstock
Spindle nose
ISO-C11 or ISO-D11
Spindle bore
103 mm
Range of spindle speeds(Nnber
(ccw/18): 9-1275rpm, 18step / (cw/6): 16-816rpm, 6step
Feeds and Threads

Max. travel of compound rest
110 mm
Max. travel of cross slide
325 mm
Longitudinal leadscrew pitch
12 mm or 2TPI
Section of tool
32 × 32 mm
Longitudinal feeds range
72 kinds 0.073-4.066 mm/rev
Cross feeds range
72 kinds 0.036-2.033 mm/rev
Metric threads range
72 kinds 0.5-112 mm/rev
Inch threads range
72 kinds 56-¼ t/inch
Module threads range
36kinds 0.5-7 mm/rev
Diametral threads range
36kinds 56-4Dp
Tailstock
Dia. of tailstock sleeve
90 mm
Morse taper of tailstock sleeve
Morse No. 6
Taper of tailstock sleeve
150 mm
Cross adjustment range
10 mm
Motor
Power of main motor
7.5 or 10 kw
Power of quick-travel motor
250 W
Power of coolant pump
90 W
Power supply aplicable
220V, 380V, 420V (50HZ, 60HZ)
Packing size (L × W × H)

1000 mm
2820 × 1300 × 2100 mm
1500 mm
3320 × 1300 × 2100 mm
2000 mm
3820 × 1300 × 2100 mm
3000 mm
4820 × 1300 × 2100 mm

NET / Gross Weight (kg)
1000 mm
2900/3500
3000/3600
3150/3750
1500 mm
3150/3750
3250/3850
3400/4000
2000 mm
3400/4050
3500/4150
3650/4300
3000 mm
3800/4450
3900/4550
4050/4700
Our services:
1.Standardization of Service "212"
1: provide solution in 1 day
2: solve complaint in 2 days
Installation Services are available with all HYMT machines. We dispatch technician to customer's
factory for installation and preoperation of machines.
Our technician is available to your factory and offer training of how to use our machines. As well, you
may send your technician to our company to learn how to operate machines.
We guarantee the quality of machine (e.g. processing speed and working performance is the same as the data of samples making). We sign the agreement with detailed technical data.
We arrange final test before shipment. We run the machine for a few days, and then use customer's materials for test. After making sure machine is the best performance, then make shipments.