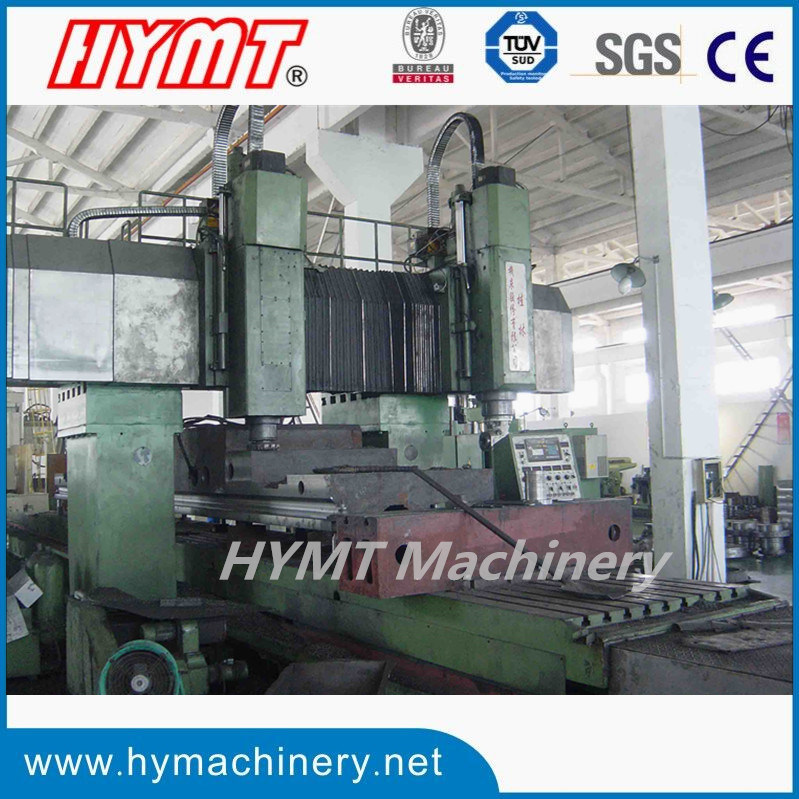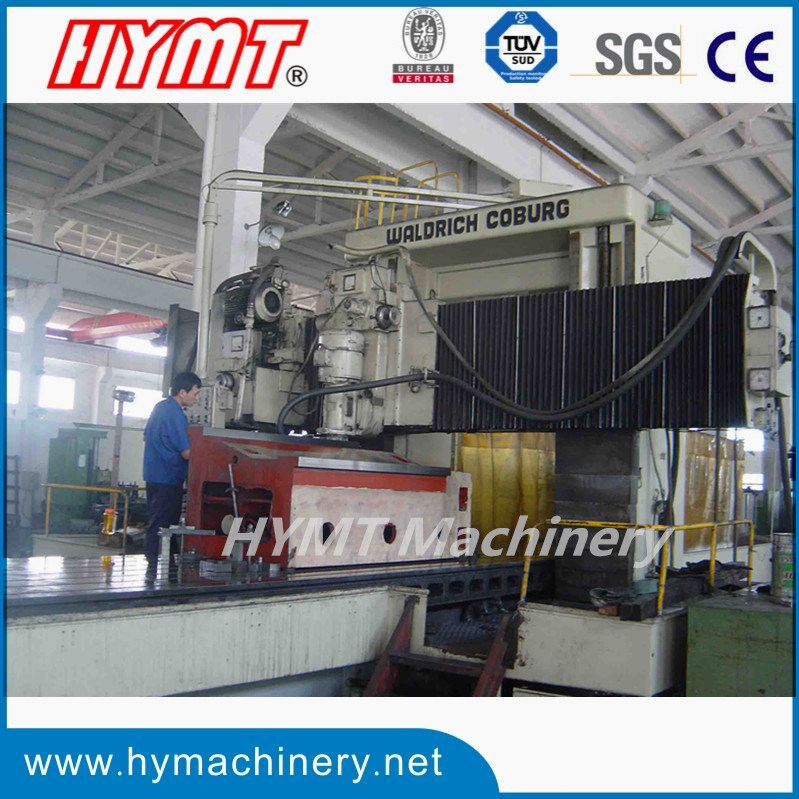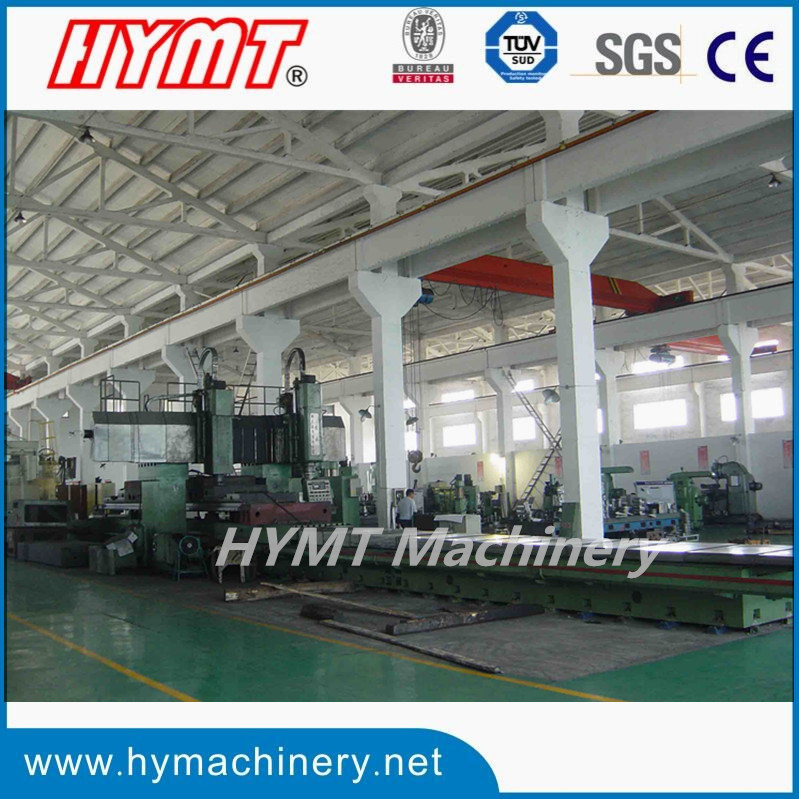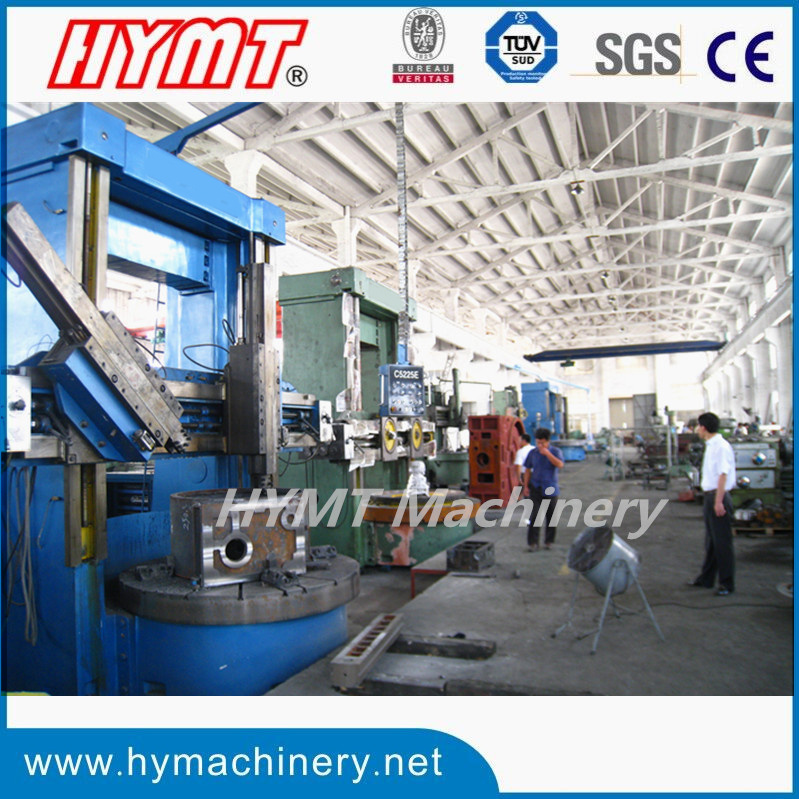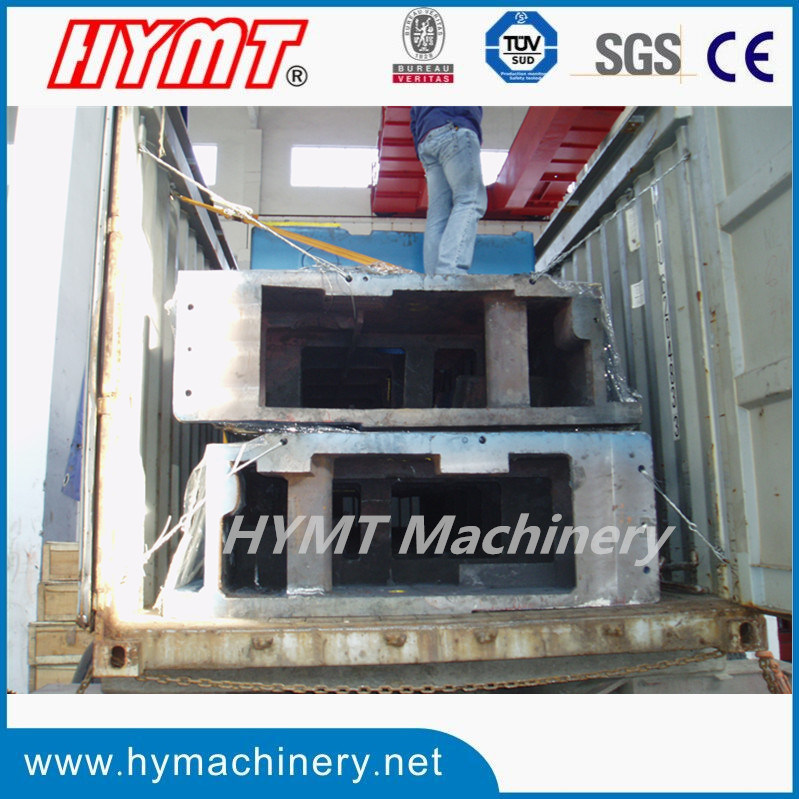 Product Features
Based on the concept of building the automatic vertical lathe, our company made a significant improvement of the original CA51 series. The worktable structure of CNC lathe and PLC controlling technology were used for this series.
Features of C51G series is as below.
1. Preloaded rolling-guideway worktable.
- High rotation-precision spindle.
- High loading capacity (up to 8t).
- Free maintenance. Needed spray lubrication for the rolling bearing structure only.
- Low friction, low electricity consumption.
2. Speed-changing is controlled by OMRON PLC instead of a turning valve.zzz
3. All guide faces are coated imported guideway soft belts, to lower the friction.
4. Electric components are of SCHNEIDER or SIEMENS.
5. A wide range of options available: square ram, 5-position tool turret, square ram of lengthened travel range, model for machining motor housing specially, DRO (Digital readout), etc.
Main Specifications
Item
Unit
C5112G×H/5
C5116G×H/8
C5120G×H/10
C5123G×H/10
Max.turning diameter
mm
1250
1600
2000
2300
Worktable diameter
mm
1010
1400
1800
2000
Max.height of workpiece
mm
1000/1200/1400
1000/1400/1600
1250/1600/1800
1250/1600/1800
Max.weight of workpiece
t
5
8
10
10
Max. Cutting force of vertical tool head
kn
20
25
25
25
Max. Cutting force of side tool head
kn
20
20
20
20
Max torque of table
kn.m
17.5
25
32
32
Speed range of table (16 steps)
r/min
6.3-200
5-160
2.5-125
2.5-125
Swivel angel of vertical tool head
degree
±30
±30
±30
±30
Feed rate range of tool head (12 steps)
mm/min
0.8-86
0.8-86
0.8-86
0.8-86
Travel range of cross beam
mm
650/830/1050
650/1050/1250
900/1250/1450
900/1250/1450
Movement speed of cross beam
mm/min
440
440
440
440
Max. horizontal travel of vertical tool head
mm
650
800
1050
1200
Max. vertical travel of vertical tool head
mm
650
800/1000
800/1000
800/1000
Max. horizontal travel of side tool head
mm
500
630
630
630
Max. vertical travel of side tool head
mm
970
980
1180
1180
Rapid traverse speed of tool head
mm/min
1800
1800
1800
1800
Height of tool shank section
mm
40
40
40
40
Power of principal motor
kw
22
30
37
37
Machine dimension (L×W×H)
mm
2360×2470×3580
2830×2870×3870
3210×4050×4200
3410×4050×4200
Machine weight
t
8.3/8.6/8.9
12.6/13.8/14.1
17.5/18.6/19.5
18/19.1/20.6
Remark

Tool head can be equipped with China made or import DRO (Digital Readout)
Our services:
1.Standardization of Service "212"
2: response in 2 hours
1: provide solution in 1 day
2: solve complaint in 2 days
2.Installation Service
Installation Services are available with all HYMT machines. We dispatch technician to customer's
factory for installation and preoperation of machines.
3.Training Service
Our technician is available to your factory and offer training of how to use our machines. As well, you
may send your technician to our company to learn how to operate machines.
4.Quality Guarantee
We guarantee the quality of machine (e.g. processing speed and working performance is the same as the data of samples making). We sign the agreement with detailed technical data.
We arrange final test before shipment. We run the machine for a few days, and then use customer's materials for test. After making sure machine is the best performance, then make shipments.